Strip Club Christmas Parties
Host your office Christmas Party at Dollhouse, and party in style at Sydney's most exclusive club and nightspot.
Your Christmas Party is a chance to acknowledge your staff and/or stakeholders, so make every post a winner, and show them they matter by giving them the time of their lives!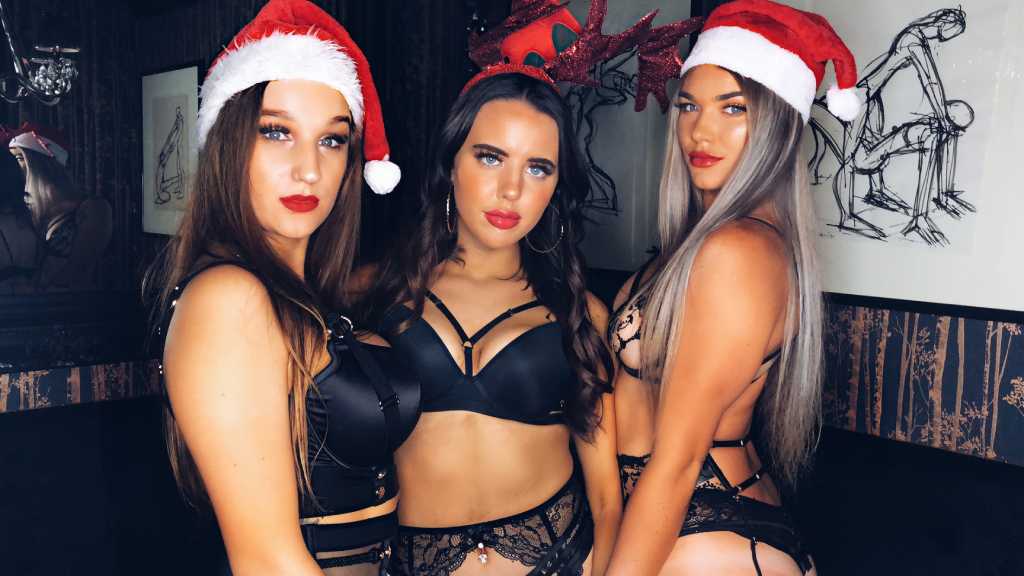 Book your End of Year Party now!
Christmas parties offer you a great opportunity to say "thank you" to anyone connected with your business. Take your appreciation to the next level with a Christmas party at the Dollhouse and let your guests know how important they really are.
Christmas is always a special occasion. When you celebrate with friends or coworkers at the Dollhouse, it couldn't be any better. We cater to discriminating guests looking for a fun night out. Our exclusive strip club in Sydney features dancers from around the globe to provide the highest level of entertainment available in the city.
Stunning Dancers in an Exclusive Venue
Our dancers are stunning, gorgeous, and highly attentive. They perform in a traditional Victorian setting that adds even more quality to the overall experience. Christmas parties at the Dollhouse include special dancers, special bottle service, and an experience that is unique all the way around!
No one throws a Christmas party with the hopes that it will be like all the rest. Once you choose the Dollhouse as your venue, you can count on providing your guests with a memorable experience. We offer a range of plans starting with the most affordable Silver rate. Our Bronze and Gold plans offer a few more amenities for a higher level of entertainment. The Platinum level service is the premier plan that lets you and nine guests enjoy the provocative body sushi experience in a beautiful reserved area.
If the goal of your Christmas party is to impress your business partners or clients, there's no better venue than the Dollhouse Gentlemen's Club. Ours is the largest, most admired strip club in Sydney. Our range of plans and venue choices let you choose the level of entertainment that's right for your situation.
Contact us today to learn more about our plans and start getting ready for a Christmas party that you and your nine guests will never forget!