Birthday Party Strippers Sydney
You only get one a year, so whether it's yours or a mate's, why not enjoy the ultimate birthday present night out? How about a strip tease, naked lap dance and private show in one of our VIP rooms?  Spoil yourself.  Spoil your mate.  But most of all, enjoy yourself, and there's no better place to do that, than at Dollhouse Gentlemen's Club!
The HAPPIEST BIRTHDAYS happen here!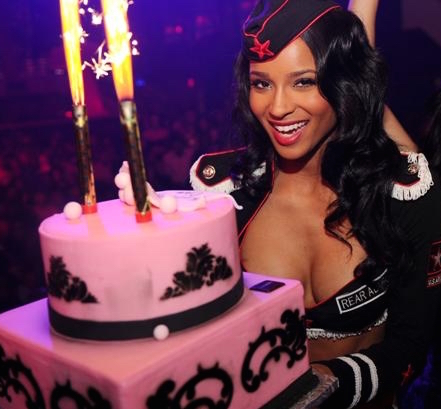 Book your Birthday Party Now!
Every birthday is special, and every birthday party is more special with a gorgeous, sexy birthday stripper as the entertainment. A birthday party stripper from Dollhouse Gentlemen's Club is the ideal way to start enjoying birthdays again! Our strippers look great and they know how to make you feel extra-special on your day.
A Birthday Stripper for You or Your Mate
You don't have to wait until someone else decides to make your big day special. Plan your own birthday party and get it just the way you want it. Some of the best gifts are those you buy for yourself!
You can also plan a special birthday for a mate, a family member, or anyone you want to spoil. They're going to love their special occasion and you never have to worry about them returning it. Dollhouse Gentlemen's Club is the biggest, most admired strip club in Australia. Our exotic dancers and strippers are some of the most gorgeous women from around the world. Imagine having them cater to you in celebration of your birthday!
A Better Way to Celebrate Birthdays
Kids' often celebrate their birthdays with backyard barbeques and Fairy Bread. Shouldn't adults celebrate their birthday with entertainment that's appropriate for adults? Consider something privatein one of our VIP rooms. Or indulge in the exotic experience of body sushi. We also offer boat parties so you can enjoy the freedom and luxury of a private yacht along with the entertainment of having stunningly beautiful women wait on you.
Start planning a memorable birthday party for yourself or one of your mates. Contact us today and let us know what you have in mind. There's no more exciting place in Sydney to enjoy your next birthday. Don't let another year pass without giving yourself the gift of a Dollhouse Gentlemen's Club birthday party!